A Thousand Bubbles
Boil the Pot








---
Our country is under attack. Russia interfered in our 2016 elections and continues interfering with voting software in over 20 states, as we approach mid-term elections this November. All of our national intelligence agencies agree, "red flags" are waving. Nevertheless, the President continues to soft-pedal and minimize this cyber-attack. He has not organized FBI, Homeland Security, and other experts to resist the hacking of county election software. Instead, each county is on its own to come up with a defense against the Russian military. He has even revoked the security clearance of some of our top counterintelligence assets, most recently ex-CIA Director John Brennan.

Republicans in Congress are unwilling to override Trump and call him to account for his apparent treasonous dereliction of duty. One Congressman in particular, Devil Nunes, has been caught on tape telling supporters that protecting Donald Trump is his first priority.

To defend our democracy, we need Andrew Janz to replace Nunes in Congress (CA-22). Fresno's prosecutor won't kowtow to anyone. Support Andrew at

https://www.andrewjanzforcongress.com/

.

---

Policy and Politics - what do you think?

Powered by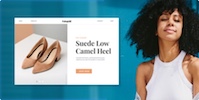 Create your own unique website with customizable templates.