A Thousand Bubbles
Boil the Pot








---
---
---
---
---
The President of the United States capitulated beside the Russian president when asked what he said to Putin about Russian interference in our elections. Trump said he believed Putin's denials and blathered irrelevantly on and on about Hillary's email server. He dismissed the deep and detailed evidence compiled by our security agencies - NSA, CIA, FBI - and by the Special Council's investigation, calling them "witch hunts," deferring instead to Putin. "I don't see any reason why it would be Russia. President Putin was extremely strong and powerful in his denial today."

He publicly called our closest trading partners and military allies "foes" in the presence of a real foe. His wimpy performance is worse than disgusting; it is treasonous. He is weakening our alliances while supporting our adversaries.

In a democratic nation of law, impeachment is the appropriate remedy.


Shock as Trump backs Putin on election meddling at summit

July 15, 2018 / 6:10 PM

https://www.reuters.com/article/us-usa-russia-summit/shock-as-trump-backs-putin-on-election-meddling-at-summit-idUSKBN1K601D?utm_source=facebook&utm_medium=Social"I don't see any reason why it would be Russia," Trump said. "President Putin was extremely strong and powerful in his denial today."

Director of National Intelligence Dan Coats, a Trump nominee approved by Congress, said in a statement: "We have been

clear in our assessments of Russian meddling

in the 2016 election and their ongoing, pervasive efforts to undermine our democracy, and we will continue to provide unvarnished and objective intelligence in support of our national security."

Arizona Senator Jeff Flake, a frequent Trump critic, said: "I never thought I would see the day when our American President would stand on the stage with the Russian President and place blame on the United States for Russian aggression.

This is shameful

."

Former CIA chief John Brennan went further, suggesting Trump should be removed from office: "Donald Trump's press conference performance in Helsinki rises to & exceeds the threshold of 'high crimes & misdemeanors.' It was nothing short of treasonous. Not only were Trump's comments imbecilic, he is wholly in the pocket of Putin. Republican Patriots: Where are you???"


---

Policy and Politics - what do you think?

Powered by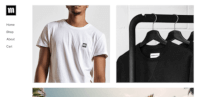 Create your own unique website with customizable templates.